$35.00
NZD
Category: Architecture | Series: The\Short Story Of Ser.
The Short Story of Architecture is a new and innovative guide to the subject of architecture that explores 50 key buildings, from the Great Pyramids to high-tech, sustainable skyscrapers. Accessible and concise, the book links the 50 key works to the most important architectural materials, elements and styles, giving readers all the tools they need to understand and appreciate the built world. ...Show more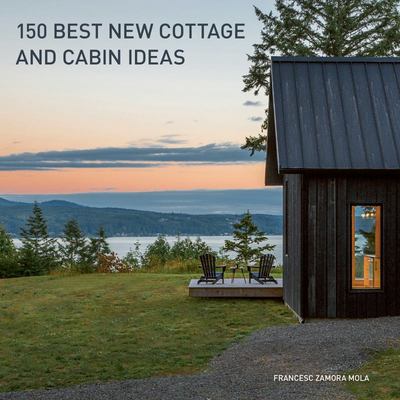 $55.00
NZD
Category: Architecture
Create a cozy getaway with this fabulous compendium in the highly successful 150 Best series, packed with images, ideas, inspiration, and information on the latest trends in small space design. 150 Best New Cottage and Cabin Ideas shows off a diversity of creative, and innovative getaway homes the exem plify the small-space trend. Francesc Zamora draws on the developments of distinguished international architects and designers who have worked to achieve practical, innovative, and stylish solutions adapted to the specific needs and particular tastes of their clients. Filled with hundreds of color and black-and-white photographs, this comprehensive handbook offers an extensive collection of cabins and cottages from all over the world, and provides an inspirational source of ideas for architects, designers, and homeowners alike--whether you're looking to design and build a new dwelling or renovating and redecorating an existing structure. ...Show more
$90.00
NZD
Category: Architecture
From the Sydney Opera House and the National Gallery of Victoria to sought-after homes across the country, the pervasive presence of modernism is inescapable in Australia. Led by the likes of Robin Boyd, Harry Seidler and Walter Burley Griffin, modernist architects and designers set out to rebuild at al l scales, from vast infrastructure projects, to public health and education institutions, to new centres of culture, consumption and leisure. Australia Modern vividly captures this architectural legacy with a survey of 100 significant modern sites, richly illustrated with archival images and newly commissioned photographs. Contextual essays by leading voices in architecture and conservation explore modernism's influence on every facet of life in Australia and the ongoing challenges facing preservation. Showcasing projects from the iconic and the urban to the everyday, the regional and the lesser known, Australia Modern cultivates an appreciation for the modern architects and buildings that will increasingly constitute the heritage of tomorrow. ...Show more
$50.00
NZD
Category: Architecture
An on-trend home design book, featuring an inspiring array of homes that have made good use of recycled and upcycled materials, structures, spaces and furnishings. Included in the mix are industrial and farm buildings that have been converted for living and furnished appropriately with vintage and repur posed industrial fittings. The book features 20 homes located throughout the country that feature a variety of clever solutions and design styles. There is everything from repurposed container homes to army barracks, farm utility buildings, churches and urban spaces finished with upcycled and repurposed furnishings.The homes are in Lyttelton, Auckland, Wellington, Mahurangi, Cambridge, Cromwell, Christchurch, Queenstown, Hawke's Bay, Coromandel and Rangiora. ...Show more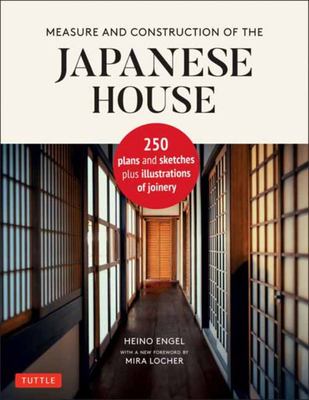 $28.00
NZD
Category: Architecture
A remarkable classic work on traditional Japanese architecture, and how the style and features can serve as a model for contemporary residential buildings. With incredible detail (as well as numerous architectural plans and drawings), author and architect Heino Engel describes everything from room funct ions and the flexibility of partitions to the influence of human anatomy on Japanese units of measure. Rather than exploring why the traditional Japanese house is built the way it is, Engel delves into the practical information: what the Japanese house is and how it is built.This book is not simply a description of the features of the Japanese house, but "an invitation to probe the possibilities of utilising this architectural achievement of the Japanese…in modern living and building," according to the author, who further believes that the unique details of the Japanese house are better suited as a pattern for contemporary housing than any other form of residential structure.With a new foreword by architect and professor Mira Locher, Fellow of the American Institute of Architects, this updated hardcover edition brings this popular work to modern readers — in hopes that they may find ideas to adopt into their own home. ...Show more
$65.00
NZD
Category: Architecture
The aim to live in a mini house can have various reasons: For many it stands for a better, more livable existence on the basis of what is necessary, possible and desired, making one's life easier, more economical and more sustainable. The limitation of the floor space promotes concentration on the essen tials in order to integrate what one needs for life. With well thought-out planning, cleverly organized floor plans and intelligent, compact concepts, a lot of space can be created in a small area. By now, in addition to do-it-yourself protagonists, established architects and hip design studios have taken on the interesting task of developing sophisticated solutions for small homes and tiny houses. This volume presents very different projects in terms of architectural style, construction method and interior design. ...Show more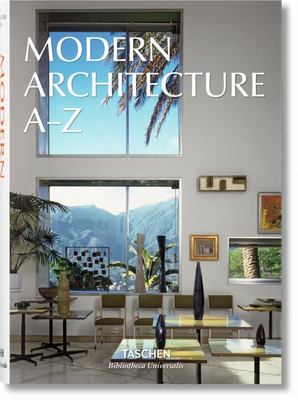 $45.00
NZD
Category: Architecture | Series: Bibliotheca Universalis Ser.
Space shapers: An encyclopedia of modern architecture The architecture encyclopedia that puts the architects themselves in the spotlight. With more than 270 entries, this indispensable overview, now in our popular Klotz format, covers key players from the 19th to 21st century. Each architect entry featu res a portrait and short biography as well as a description of important works, historical context, and general approach. The book's A to Z entries also cover groups, movements, and styles to position these leading individual architects within broader building trends across time and geography. With illustrations including some of the best architectural photography of the modern era, this is a comprehensive resource for any architecture professional, student or devotee, providing an invaluable overview of the shaping of modern space. ...Show more
$50.00
NZD
Category: Architecture
Smart, space-efficient houses are becoming the way of the future. "Small House Living" showcases an inspiring collection of homes measuring less than 90m2 from around New Zealand.Family homes, baches, and apartments are included in the line-up, all of them demonstrating ingenious ways to reduce space an d cut costswithin adesign-enriched environment." ...Show more
$45.00
NZD
Category: Architecture
Many 'model' cities, both imagined and physical, have existed throughout history; from the ideal cities of the Renaissance, Urbino, Pienza and Ferrara, to modernist utopias, such as Brasília or Chandigarh. North Korea's Pyongyang, however, is arguably unique. Entirely rebuilt following the Korean War (1 950-53), the city was planned and fully implemented to model a single ideological vision - a guide for an entire state. As a result, the urban fabric of Pyongyang displays an extraordinary architectural cohesion and narrative, artfully captured in the pages of this book. In recent years, many of Pyongyang's buildings have been redeveloped to remove interior features or to render façades unrecognizable. From the city's monumental axes to its symbolic sports halls and experimental housing concepts, this timely book offers comprehensive visual access to Pyongyang's restricted buildings, which still preserve the DPRK's original vision for a city designed 'for the people'. Often kitsch, colourful and dramatic, Pyongyang's architecture can be reminiscent of the aesthetic of a Wes Anderson film, where it is difficult to distinguish between reality and theatre. Reflecting a culture that has carefully crafted its own narrative, the backdrop of each photograph has been replaced with a colour gradient, evoking the idealized pastel skies of the country's propaganda posters. ...Show more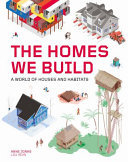 $35.00
NZD
Category: Architecture
Adapting themselves to all kinds of landscapes and climates, humans have used their architectural ingeniousness to build amazing dwellings: find them here, from houses on stilts and igloos, to tree houses and skyscrapers.
$45.00
NZD
Category: Architecture
The Sustainable House Handbook is your comprehensive guide to building an affordable, eco-friendly and energy- plus water-efficient green home for the future. In this book, sustainability expert and Gardening Australia presenter Josh Byrne takes takes readers through the process of planning a 10-Star ra ted high-performance home according to the Australian Nationwide House Energy Rating Scheme (NatHERS), and outlines how it is possible to build with conventional materials, in an accessible and cost-effective way.   Josh shows how to create a family home that is comfortable year-round, without the need for air conditioning or additional heating, how to integrate solar power to cover household needs, and how to reduce water usage by integrating rainwater tanks and greywater recycling systems. He also discusses how to cleverly incorporate organic food production in the garden while maintaining a highly attractive space that improves health and wellbeing.   Illustrated throughout with photos, plans, charts, diagrams and useful statistics and measurements, The Sustainable House Handbook is an accessible, easy-to-follow resource for anyone planning their dream house, or thinking about how to live more sustainably. ...Show more
Items per page:
1 - 11 of 11