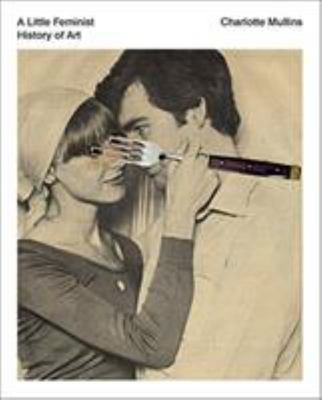 $22.00
NZD
Category: Art
Emerging in the late 1960s as women artists struggled to 'de-gender' their work to compete in a male dominated arena, the feminist art movement has played a leading role in the art world over the last five decades. Using the 'female gaze' to articulate socially relevant issues after an era of aesthetic 'formalism,' women artists, working in a variety of media, have called to attention ideas around gender, identity and form, criticising the cultural expectations and stereotyping of women, women's struggle for equality, and the treatment of the female body as a commodity. This little book is a short and pithy introduction to some of the most important artworks borne out of this movement. Fifty outstanding works - from the late 1960s to the present - reflect women's lives and experience, as well as the changing position of women artists, and reveal the impact of feminist ideals and politics on visual culture. Exploring themes such as gender inequality, sexuality, domestic life, personal experiences and the female body, A Little Feminist History of Art is a celebration of one of the most ambitious, influential and enduring artistic movements to emerge from the twentieth century. ...Show more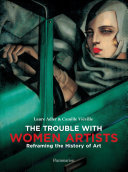 $55.00
NZD
Category: Art
Sixty-seven female artists and their work from the sixteenth century to the present demonstrate the evolution of art through a female-empowered lens. The history of art has been forever considered, written, published, and taught by men, primarily for a male audience. For women, the mere possibility of b ecoming an artist--to have access to the necessary materials, to produce, exhibit, and, against all odds, succeed and sustain the activity--has been an incessant, dangerous, and exhausting fight--physically, mentally, and psychologically. The time has come to reframe the history of art in the context of the brave women who had the courage to defy all rules in order to pursue their vocation and carve out their place in the art world. This book draws the portraits of sixty-seven fascinating women and their significant artistic achievements, from groundbreaking Renaissance painter Artemisia Gentileschi to the photography of Nan Goldin today. Tracing the painters, sculptors, photographers, and performance artists who shaped modern art, readers discover key figures and their signature works, including Mary Cassatt, Sonia Delaunay, Georgia O'Keeffe, Tamara de Lempicka, Frida Kahlo, Dorothea Tanning, Leonora Carrington, Yoko Ono, Eva Hesse, Marina Abramovic, Carrie Mae Weems, and Cindy Sherman. Exploring the codes and archetypes of art history, this celebration of women in art analyzes their slow but steady achievement of artistic independence and the hard-won recognition for their creative work in a domain historically reserved for men. ...Show more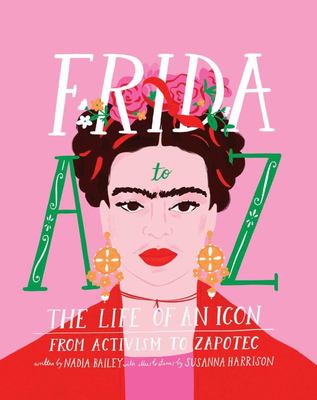 $35.00
NZD
Category: Art | Series: A\to Z Icons Ser.
An illustrated A to Z celebrating the unparalleled impact of the artistic phenomenon that is Frida Kahlo.   This intricately illustrated and fastidiously researched book unpacks the life of Frida Kahlo, who herself was larger than life. From growing up in Coyoac n, Mexico City, in her family home, whe re she embraced sports--including wrestling--to overcome her childhood ill health; her school days as one of very few women attending Mexico City's renowned National Preparatory School (where she met Diego Rivera), and the tragic accident that would leave her with a lifetime of pain and artistic ambition.   Track Frida's rise as one of Mexico's most important and celebrated artists, her friendships with European surrealists, the sensation caused by her first exhibition in New York, her contribution to popular culture, and the unparalleled phenomenon that is Frida Kahlo. This book looks at the life, art, collaborations, friendships, politics, beauty, and agony surrounding one of the twentiethth century's most distinctive and important artistic voices--all in a brilliantly illustrated A to Z format. ...Show more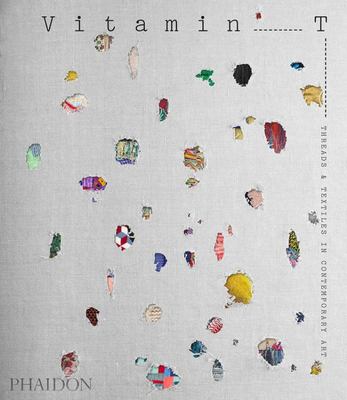 $120.00
NZD
Category: Art
A global survey of more than 100 artists, chosen by art-world professionals for their work with threads, stitching, and textiles Celebrating tapestry, embroidery, stitching, textiles, knitting, and knotting as used by visual artists worldwide, Vitamin Tis the latest in the celebrated series in which lea ding curators, critics, and art professionals nominate living artists for inclusion. As boundaries between art and craft have blurred, artists have increasingly embraced these materials and methods, with the resulting works being coveted by collectors and exhibited in museums worldwide. Vitamin Tis a vibrant and incredibly timely survey - the first of its kind. ...Show more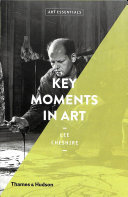 $22.00
NZD
Category: Art | Series: Art Essentials Ser.
Art lovers can list history's most important art objects, but what many don't know are the dramatic, funny, and sometimes bizarre stories behind these most famous works. Spanning the last 500 years of art history, this book revisits fifty momentous events that changed the course of art--days when now wo rld-famous works like Michelangelo's David or Marcel Duchamp's urinal were unveiled for the first time. In Key Moments in Art, chance meetings spur artists to create exciting new styles such as Impressionism or Cubism, landmark performances take place, and revolutionary exhibitions open. The book also looks at fights, lawsuits, auctions, and crime-from the theft of the Mona Lisa to the day van Gogh's Sunflowers become the most expensive painting ever sold. Working chronologically, this addition to the Art Essentials series gives readers fifty bite-sized stories from the art world. Art historian Lee Cheshire breathes new life into favorite works of art by giving them context and sharing the gossip they created. Complete with Art Essentials' signature sidebars, featuring key artists, collections, and events related to each moment, this book is perfect for the art devotee as well as the occasional museum visitor. ...Show more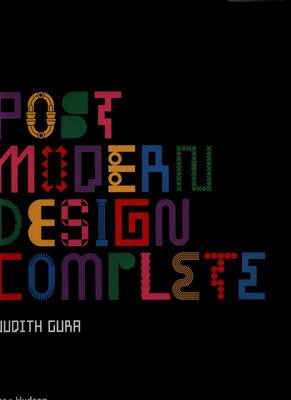 $110.00
NZD
Category: Art
Originating as a rebellious movement in philosophy and literature, Postmodernism proclaimed the death of modernism and promoted a new, nonlinear way of approaching architecture and design, spearheaded by Michael Graves, Robert Venturi, Ettore Sottsass, and Alessandro Mendini. It became a style in itself and the defining look of the 1980s.Postmodern Design Complete is the comprehensive reference to this period of vibrant design, as it profiles key creators including Graves, Mendini, Sottsass, Venturi, Charles Jencks, and Denise Scott Brown and covers the fields of architecture, furniture, graphic design, textiles, and product and industrial design. A section on Living with Postmodernism presents fifteen seminal homes and their furnishings; and a final section titled Postmodernism Continues is a comprehensive overview of contemporary makers. Highly informed and accessible texts are illustrated by more than 1,000 images that bring together classics and little-seen rarities, unusual objets d'art, and mass-produced items. This definitive volume also includes a foreword by Charles Jencks and an afterword by Denise Scott Brown, followed by a substantial reference section. ...Show more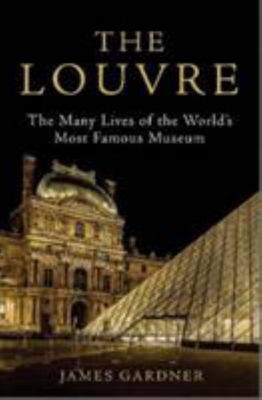 $45.00
NZD
Category: Art
A meticulously crafted, sparkling history of the legendary museum in Paris. Almost nine million people from all over the world flock to the Louvre in Paris every year to see its incomparable art collection. Yet few, if any, are aware of the remarkable history of that location and of the buildings thems elves, and how they chronicle the history of Paris itself - a fascinating story that historian James Gardner elegantly tells for the first time.Before the Louvre was a museum, it was a palace, and before that a fortress. But much earlier still, it was a place called le Louvre for reasons unknown. People had inhabited that spot for more than 6,000 years before King Philippe Auguste of France constructed a fortress there in 1191 to protect against English soldiers stationed in Normandy. Two centuries later, Charles V converted the fortress to one of his numerous royal palaces. After Louis XIV moved the royal residence to Versailles in 1682, the Louvre inherited the royal art collection, which then included the Mona Lisa, given to Francis by Leonardo da Vinci; just over a century later, during the French Revolution, the National Assembly established the Louvre as a museum to display the nation's treasures. Subsequent leaders of France, from Napoleon to Napoleon III to Francois Mitterand, put their stamp on the museum, expanding it into the extraordinary institution it has become.With expert detail and keen admiration, James Gardner links the Louvre's past to its glorious present, and vibrantly portrays how it has been a witness to French history - through the Napoleonic era, the Commune, two World Wars, to this day - and home to a legendary collection whose diverse origins and back stories create a spectacular narrative that rivals the building's legendary stature. ...Show more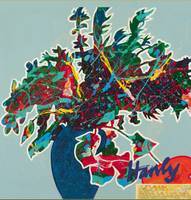 Pat Hanly
by Gregory O'Brien
$59.00
NZD
$150.00
(60% off)
Category: Art | Reading Level: New
A magnificent colourful monograph from the series of major New Zealnd artists by Ron Sang Publications. Over a career spanning four decades, Pat Hanly proposed a new manner of looking at New Zealand - the land and its people. His art heralded new ways of thinking about this country - as a nation that b elonged to the young and the adventurous, to the dreamers and to those who could see the vital place the island nation could have within Polynesia and the broader Pacific. Featuring nearly 300 colour plates and over 50 photographs, this large-format publication offers an unprecendented record of Hanly's effervescent, brilliant paintings, many of which have achieved iconic status. Alongside an essay by Gregory O'Brien which focuses on the artist's immensely productive relationship with the city of Auckland, the book includes illuminating memoirs by four of Hanly's closes friends. An annotated and profusely illustrated chronolgy provides an overview of the artist's life, while sampling critical and art historical reactions along the way. The large-scale reproductions offer an emphatic account of what must stand as the most vivid, animated body of paintings by a single artist to have yet hailed from these shores. ...Show more
$55.00
NZD
Category: Art
This visually rich survey showcases the work of over two hundred artists from more than forty countries as it explores and celebrates street art in Africa over the last decade. In Street Art Africa, readers can reflect on works such as the monumental Murais da Leba in Angola--a nearly 20,000-square-foot expanse of wall covered by local graffiti and visual artists in the Serra da Leba mountain range--and learn more about the idiosyncrasies of individual street art scenes and how they mesh with local communities, such as eL Seed's project "Perception" a huge multipart mural stretching across more than fifty buildings in Cairo's Zaraeeb neighborhood that provides a message of hope to marginalized communities.Featuring in-depth interviews with street artists active in Africa today, as well as coverage of the continent's major street art projects, collectives, and festivals, this book introduces the reader to the leading figures and hot-spots in African street art. With detailed commentaries on style, processes, and social and cultural context, Street Art Africa provides readers with a wealth of insight into contemporary visual cultures on the continent and is a must-have for street art fans and practitioners. ...Show more
$65.00
NZD
Category: Art
Known for his multi-storey murals gracing buildings all over the world, Melbourne-based artist Rone uses his work to explore the friction and connection between beauty and decay, youth and ruin.Rone was a seminal figure in the explosive Melbourne street art scene of the early 2000s. With his beginnings in street art, stencil and screen printing, Rone is now best known for his haunting images of women's faces, rendered in arresting detail on silos and store fronts, museums and apartment blocks. His immersive installations have continued his investigation into divergent themes of beauty and ruin, materiality and loss, through the transformation of condemned, derelict or forgotten spaces - with each artwork painstakingly produced, only to be destroyed. Rone: Street Art and Beyond presents a survey of the artist's work from the street, the studio, and the ephemeral installations. The works are bookended by essays that trace the evolution of Rone's career over the last two decades, delve into his depictions of women, and go behind the scenes of his most ambitious installation to date: Empire (2019), set in the disused Art Deco mansion Burnham Beeches on the outskirts of Melbourne. Anecdotal notes from the artist unpack the stories behind the portraits, tying them to their communities in London, Paris, New York, Havana, Christchurch, Hong Kong and beyond. ...Show more
$60.00
NZD
Category: Art
An exquisite piece of art publishing that showcases Bohemian artist Gottfried Lindauer's New Zealand in 75 plates and detailed contextual essays. From the 1870s to the early twentieth century, the Bohemian immigrant artist Gottfried Lindauer travelled to marae and rural towns around New Zealand and – c ommissioned by Māori and Pākehā – captured in paint the images of key Māori figures. For Māori then and now, the faces of tūpuna are full of mana and life. Now this definitive book on Lindauer's portraits of the ancestors collects that work for New Zealanders.The book presents 67 major portraits and 8 genre paintings alongside detailed accounts of the subject and work, followed by essays by leading scholars that take us inside Lindauer and his world: from his artistic training in Bohemia to his travels around New Zealand as Māori and Pākehā commissioned him to paint portraits; his artistic techniques and deep relationship with photography; Henry Partridge's gallery of Lindauer works on Queen Street in Auckland where Māori visited to see their ancestors; and the afterlife of the paintings in marae and memory. For Māori, the faces that look out from Lindauer's portraits are tribal leaders and family members. They are tohunga and politicians. They are ancestors and friends. Gottfried Lindauer met Maori tūpuna at the most basic level of human connection by capturing their likeness. This book returns the ancestors and the artist to the people. ...Show more
$85.00
NZD
Category: Art
The iconic bestseller - showcasing more than 500 of fashion's greatest names from A- Z - now updated in a stunning new edition Revised and updated, this new edition of Phaidon's iconic global bestseller The Fashion Booktakes a fresh look at the fashion world and the people who created and inspired it. Spanning two centuries, the entire industry is represented: from designers to photographers, editors, creative directors and influencers. Marking significant changes on the fashion landscape, this edition features the new people who have fundamentally shaped the way we see fashion in recent years, including Virgil Abloh, Gosha Rubchinskiy, and Alessandro Michele, influential photographer Petra Collins, designer and contemporary icon Rihanna, and Leandra Medine, alongside fashion pioneers of the previous edition such as Coco Chanel, Issey Miyake, Kate Moss, Erdem, and Richard Avedon. The bestselling - and now updated - classic volume remains a comprehensive and definitive view of the fashion industry today.     ...Show more