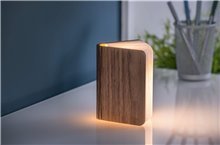 $83.00
NZD
Category: Gifts
When closed, the Smart Booklight masquerades as a hardcover tome, but when opened, it transforms into a sculptural light. Inside the laser-cut Walnut wood finish cover lies an interior lamp body made from durable, water-resistant Tyvek "pages" containing high-performing LEDs. The dynamic, multifunctiona l light can be opened to 360 degrees and comes with a micro-USB charger. It is assembled by hand and has a battery life of six to eight hours. Weight: 200g Size: 90 x 122 x 25mm when closed ...Show more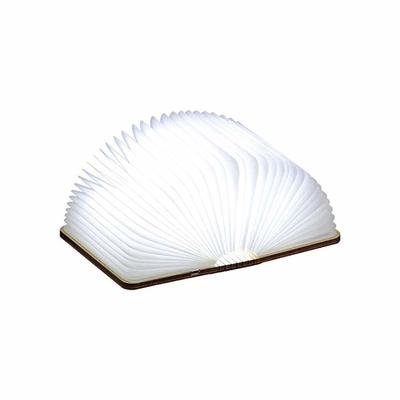 $83.00
NZD
Category: Gifts
When closed, the Smart Booklight masquerades as a hardcover tome, but when opened, it transforms into a sculptural light. Inside the laser-cut Maple wood finish cover lies an interior lamp body made from durable, water-resistant Tyvek "pages" containing high-performing LEDs. The dynamic, multifunctional light can be opened to 360 degrees and comes with a micro-USB charger. It is assembled by hand and has a battery life of six to eight hours. Weight: 200g Size: 90 x 122 x 25mm when closed ...Show more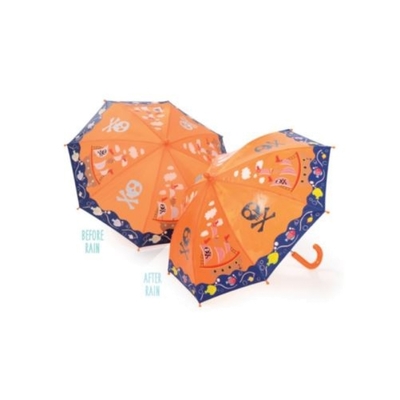 $39.00
NZD
Category: Gifts
The Floss and Rock Magic Colour Changing Umbrellas make walking in the rain fun! Watch the pirate ships explode into colour in the rain and change back again when the umbrella's dry! The areas that change colour are white when dry. Umbrella size 600mm high x 700mm diameter open.
$22.00
NZD
Category: Gifts | Series: RP Minis Ser.
Grab your board, test your skills and balance on this "mini" wave while retro surf rock plays in the background, all from the comfort of your desk. But -- watch out! -- if you lose your balance and wipe-out you'll have to do the swim of shame back to shore. This kit includes: A balancing wave with thre e different surf rock songs A finger surfboard Customisable surfboard stickersA 48-page book, with surfboard tricks, fun facts and trivia ...Show more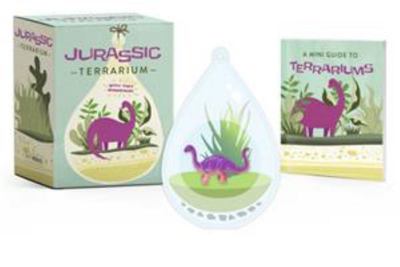 $20.00
NZD
Category: Gifts | Series: RP Minis Ser.
Welcome to the Jurassic Terrarium! Build and display your own adorable miniature dinosaur habitat and add a little more green to your life with the help of this miniature craft kit. Inside you'll find:A 3' plastic, tear-drop shaped container with eye-hook; 1" Brontosaurus figurine; Plastic plant; Grass mound; Pebbles; 32-page illustrated mini book with history, fun facts and how-to instructions to build your terrarium ...Show more
$25.00
NZD
Category: Gifts | Series: RP Minis Ser.
This charming mini box set includes 3 of our classic mini books for this special slipcase edition. These compact books contain comprehensive summaries of the complete plays of William Shakespeare, the complete novels of Jane Austen, and the complete novels of the Bronte sisters. The books also include character profiles and illustrations, sure to entertain literary lovers everywhere. The set includes: William Shakespeare: The Complete Plays in One SittingJane Austen: The Complete Novels in One SittingThe Brontes: The Complete Novels in One Sitting ...Show more
$25.00
NZD
Category: Gifts
Play your favorite card games with Romeo and Juliet as King and Queen of Hearts, Lady Macbeth as Ace Villain, and let Adam Simpson's artwork bring Shakespeare's plays to life. Arranged in four suits--with hearts = lovers, clubs = fools, diamonds = heroes and heroines, and spades = villains, plus two jok ers, of course--this artist-illustrated deck of playing cards features 54 of Shakespeare's most famous characters. It includes a booklet with text about each character and their place in literary history. ...Show more

$39.00
NZD
Category: Gifts
Floss & Rock umbrellas are loved across the world! Kids just can't wait for it to rain to see all the hidden colors on each panel come to life. Once it dries they disappear again….until the next time!! Bring on the rain!! This is a clear domed shaped umbrella. Umbrella measures 23.62" long with a 27 .5" span. ...Show more
Items per page:
1 - 8 of 8