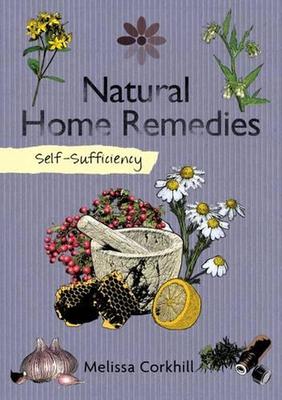 $20.00
NZD
Category: House and Home | Series: Self-Sufficiency Ser.
In this book you'll discover how to treat non-serious complaints, such as coughs, colds and sore throats, as well as suggestions for easing the strain of more permanent conditions like eczema, arthritis and asthma. Packed with easy-to-follow recipes using herbs, essential oils and ingredients found in y our kitchen, the book will ensure you'll be making your own natural remedies in no time. ...Show more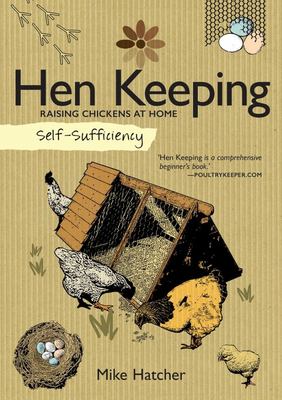 $20.00
NZD
Category: House and Home | Series: Self-Sufficiency Ser.
Self-sufficiency and organic living have never been more prominent and hen keeping is becoming increasingly popular. Part of a growing series of authoritative and inspirational titles, this book provides an introduction to some of the key aspects of aspiring to a self-sufficient lifestyle by keeping you r own chickens and benefiting from the produce.You don't need a large garden to keep poultry and an average family only needs a couple of hens to keep them well stocked in fresh eggs all year round. The set-up costs are minimal and you don't need a whole host of expensive gadgets or equipment to care for your chickens.Packed with information on poultry keeping (housing, food and water, daily care, disease prevention and cure, encouraging egg production and breeding), there is also comprehensive information on breeds and a list of useful contacts should you need them. ...Show more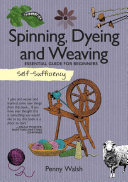 $20.00
NZD
Category: House and Home | Series: Self-Sufficiency Ser.
This book explains where different fibers come from, how to grow and harvest your own vegetable fibers, and how to prepare them for spinning. The principles of spindle and spinning wheel spinning are covered, along with home dyeing using natural dyestuffs, and hand weaving with or without a loom. Finall y, there are a number of simple projects, such as a rug, shoulder bag, bed cover, and jumper and mitts to put your newly learned skills to the test. ...Show more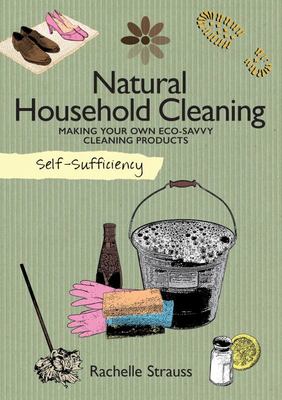 $20.00
NZD
Category: House and Home | Series: Self-Sufficiency Ser.
Most conventional shop-bought cleaning products are packed full of chemicals, many of which are harmful to the environment and your health, let alone your wallet. You may be pleasantly surprised to discover that your kitchen cupboard already stocks many harmless alternatives that will transform your hom e into a clean and fresh smelling haven. Lemons, salt, vinegar, baking soda and club soda are just some of the natural ingredients used to clean the kitchen, bathroom, bedroom, floors and more. Most of us don't realize just how harmful shop-bought cleaning products can be. A look at the toxic chemicals used in conventional products will help you make an informed decision, and the hints and tips and green recipes dotted throughout couldn't be easier to make or use and the results are truly amazing. ...Show more
$65.00
NZD
Category: House and Home
Welcome to the 'more is more' world of decorating, or as it's more commonly know in the business, Maximalism. A style that embraces the all-out: beautiful colour palettes, luxurious textiles, patterns and embellishment. Maximalism is the epitome of passion, one in which Scandi-style, stripped bare and pared-back interiors have no place. Abigail Ahern guides us through the sea change in the world of interiors as the pendulum swings away from minimalism, over to our increasing desire for self-expression and optimism. Learn how to break the 'rules' of interior design, play fast and loose with different periods in a single room and have fun. Maximalism allows you to dip into colour palettes and any decade or style, with the effect of stirring up emotions and creating a bedazzling space you'd never want to leave. Chapters include: Developing a Sense of Style: Research tips and how to begin, from trawling Instagram and tearing sheets from magazine. Expressing Yourself: Learning which rules to forget and which guidelines you would do best to remember to make your decorating foolproof. All-Important Accessories: Learn to create a story whereby every object in the room supports the same vision. Identifying Your Palette: Experiment with thinking outside the box and be curious with colour - what matters most is not the colour but the tone. Creating a Sense of Home: All homes should have a soul and you should be the mixologist, taking risks and mixing up furniture styles with aplomb. Creating Ambience with Lighting: Lighting is key and enables you to set a mood that is instantly tangible and has a direct impact on mood and energy. Styling Your Space: The secret ingredient to making a maximalist home work, and not feeling like a cluttered mess. Challenge the Norm: Harness beauty and oddity, sensuous and the macabre, to create a decorative melting pot where elements vibrate with energy. Little Black Book: Take a peek inside Abigail's little black book where we find the best global decor stores not to be missed. ...Show more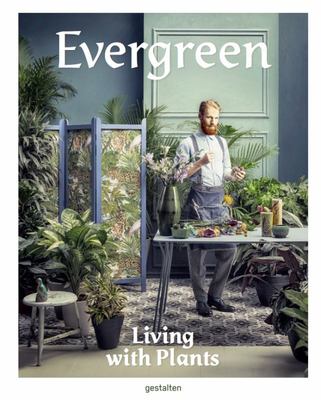 Evergreen
by Gestalten (Editor)
$120.00
NZD
Category: House and Home
From rooftop gardens to flora-laden balconies, flowers and plants bestow warm grace to unconventional and indoor spaces. Private paradises nestled in the backyards of homes. Rooftops that act as community gardens. Edible patches of beauty hidden within city blocks. Evergreen shows the green aesthetic st atement that allows city dwellers to bring nature back into the every day and quenches urban gardening desires. Living with plants is mutually beneficial. Beyond the exchange of carbon dioxide and oxygen, leaves, flowers, and stems bring a warm and individual charisma to any space. From interior decorations to citywide projects, Evergreen invites both community and individual to nurture their green thumb and create a horticultural paradise. ...Show more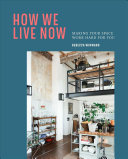 $50.00
NZD
Category: House and Home
When the housing market takes a dip, fewer of us move as we just can't afford it. That's the time to take a long hard look at your home and work out how to make the most of every room - even every corner. Perhaps you're trying to carve out more space to accommodate a growing family, or maybe you're wond ering where you can squeeze in a home office, a utility room or a kids' playroom. Whatever your particular needs, in How We Live Now Rebecca Winward explores ways to make your home work harder for you. She explores open-plan living, opting for more flexible room configurations, and using pockets of 'dead space' - under the stairs, on the landing or in the garden - that have unrecognised potential. Multitasking furniture and smart storage both have their role to play, as does versatile lighting. Streamline everyday life with How We Live Now. ...Show more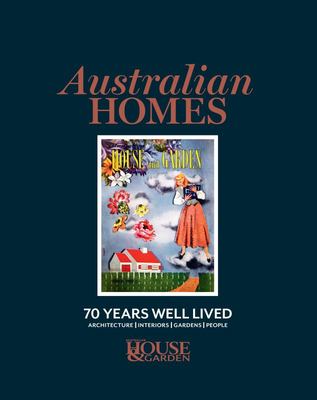 $60.00
NZD
Category: House and Home
Launched in 1948, Australian House & Garden magazine has been a trusted source of inspiration for homemakers across seven decades. This book charts architecture, interior and gardening passions and the path of domestic life in Australia, from the joyful optimism of postwar domesticity, through the explosion of colour and expression of the 1970s and '80s to the lifestyle-focused homes of today. "You can live design daily without needing to be rich." - BERYL GUERTNER, FOUNDING EDITOR, AUSTRALIAN HOUSE & GARDEN ...Show more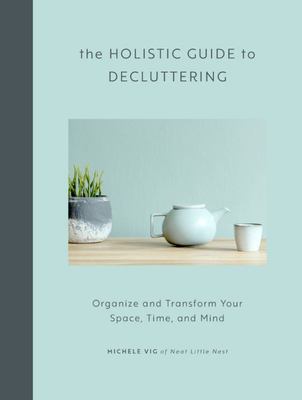 $40.00
NZD
Category: House and Home
The Holistic Guide to Decluttering goes beyond traditional home organisation books, helping readers in three key areas: physical space (home), time (calendar/scheduling), and mental space.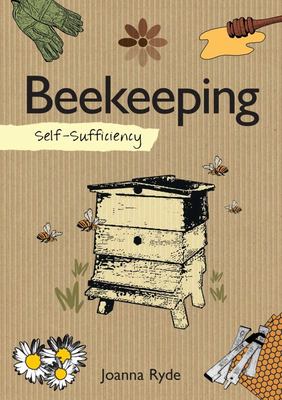 $20.00
NZD
Category: House and Home | Series: Self-Sufficiency Ser.
As sustainability and organic living become increasingly popular, so does a desire to live a more self-sufficient lifestyle. This timely book will help you to achieve self-sufficiency and make beekeeping a reality. Beekeeping is about management, control and learning to understand the honeybee. It can a lso become a very enjoyable and sociable pastime - visiting others' hives and picking up vital hints and tips is all part of the fun - and farming and eating honey that your own bees have produced is a pure delight. Joanna Ryde covers all aspects of beekeeping, from the basic tools and equipment needed for setting up a hive to detailed advice on when to harvest honey and honey-inspired recipes, from delicious cakes to beauty products. This really is the definitive guide for anyone thinking of keeping bees. " ...Show more
Items per page:
1 - 10 of 10