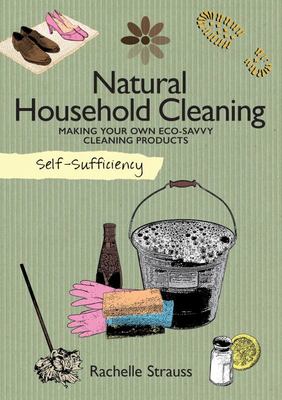 $20.00
NZD
Category: House and Home | Series: Self-Sufficiency Ser.
Most conventional shop-bought cleaning products are packed full of chemicals, many of which are harmful to the environment and your health, let alone your wallet. You may be pleasantly surprised to discover that your kitchen cupboard already stocks many harmless alternatives that will transform your hom e into a clean and fresh smelling haven. Lemons, salt, vinegar, baking soda and club soda are just some of the natural ingredients used to clean the kitchen, bathroom, bedroom, floors and more. Most of us don't realize just how harmful shop-bought cleaning products can be. A look at the toxic chemicals used in conventional products will help you make an informed decision, and the hints and tips and green recipes dotted throughout couldn't be easier to make or use and the results are truly amazing. ...Show more
$20.00
NZD
Category: House and Home | Series: Self-Sufficiency Ser.
This book explains where different fibers come from, how to grow and harvest your own vegetable fibers, and how to prepare them for spinning. The principles of spindle and spinning wheel spinning are covered, along with home dyeing using natural dyestuffs, and hand weaving with or without a loom. Finall y, there are a number of simple projects, such as a rug, shoulder bag, bed cover, and jumper and mitts to put your newly learned skills to the test. ...Show more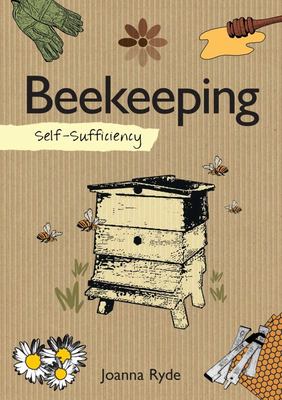 $20.00
NZD
Category: House and Home | Series: Self-Sufficiency Ser.
As sustainability and organic living become increasingly popular, so does a desire to live a more self-sufficient lifestyle. This timely book will help you to achieve self-sufficiency and make beekeeping a reality. Beekeeping is about management, control and learning to understand the honeybee. It can a lso become a very enjoyable and sociable pastime - visiting others' hives and picking up vital hints and tips is all part of the fun - and farming and eating honey that your own bees have produced is a pure delight. Joanna Ryde covers all aspects of beekeeping, from the basic tools and equipment needed for setting up a hive to detailed advice on when to harvest honey and honey-inspired recipes, from delicious cakes to beauty products. This really is the definitive guide for anyone thinking of keeping bees. " ...Show more
$50.00
NZD
Category: House and Home
In Shed Style, Selina Lake reveals how even the smallest garden can be home to a outdoor retreat.   From the traditional gardener's potting shed to a writer's cabin to an artist's studio, Selina explores sheds, cabins, huts, greenhouses, pods, and all manner of garden structures, providing ample inspi ration for anyone dreaming of their own outdoor hideaway. She reveals how any existing shed, cabin, or outbuilding can become a versatile work or social space rather than just somewhere to store the lawnmower. If you are short of space, as so many of us are nowadays, a garden office, creative space, "she shed", or work pod can provide a perfect solution. A greenhouse or potting shed will appeal to keen gardeners, while a cozy shepherd's hut, perhaps with a wood-burning stove, can work as guest accommodation. In Shed Style, Selina reveals how to create the shed of your dreams, presenting hundreds of fresh ideas for decorating and styling both the interior and exterior as well as suggestions for lighting, fabrics, furniture, and other accessories. Shed Style is perfect for anyone who wants to make the most of their outdoor space. ...Show more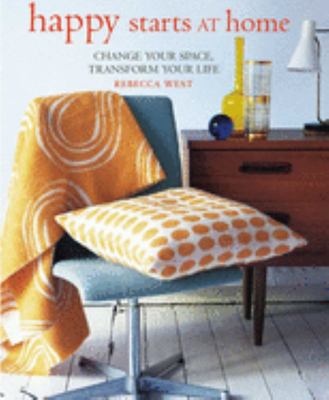 $25.00
NZD
Category: House and Home
Use your home as a tool to make better changes happen in your life. Through aligning your heart, home, and health, experience first-hand how small changes make a big difference.   What does it take to be happy at home? It's not about buying or not buying a new couch. It's about whether your home is wo rking for you in the best way. Your home can directly improve your well-being and contentment with better health, sleep, and relationships, and ultimately decrease your stress levels to increase your all-round happiness. Design expert Rebecca West helps you to learn how to achieve a geographical cure without actually relocating and how to redecorate so you can feel best in your space. Along with beautiful photographs, there are a variety of self-assessment activities to connect your financial, emotional, and physical health to your space to ensure it nurtures your vision--and while doing so, investing your time and money more effectively, too. With the valuable advice in Happy Starts at Home, you can commit to a philosophy of buying fewer things and doing more to discover what's holding you back, in order to find joy and create a home that makes you smile. ...Show more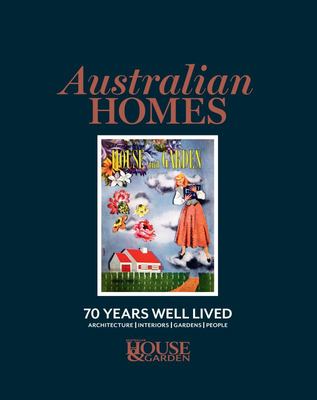 $60.00
NZD
Category: House and Home
Launched in 1948, Australian House & Garden magazine has been a trusted source of inspiration for homemakers across seven decades. This book charts architecture, interior and gardening passions and the path of domestic life in Australia, from the joyful optimism of postwar domesticity, through the explosion of colour and expression of the 1970s and '80s to the lifestyle-focused homes of today. "You can live design daily without needing to be rich." - BERYL GUERTNER, FOUNDING EDITOR, AUSTRALIAN HOUSE & GARDEN ...Show more
$20.00
NZD
Category: House and Home | Series: Self-Sufficiency Ser.
Self-sufficiency and organic living have never been more prominent and hen keeping is becoming increasingly popular. Part of a growing series of authoritative and inspirational titles, this book provides an introduction to some of the key aspects of aspiring to a self-sufficient lifestyle by keeping you r own chickens and benefiting from the produce.You don't need a large garden to keep poultry and an average family only needs a couple of hens to keep them well stocked in fresh eggs all year round. The set-up costs are minimal and you don't need a whole host of expensive gadgets or equipment to care for your chickens.Packed with information on poultry keeping (housing, food and water, daily care, disease prevention and cure, encouraging egg production and breeding), there is also comprehensive information on breeds and a list of useful contacts should you need them. ...Show more
$70.00
NZD
Category: House and Home
A reclusive designer living in a custom tiny house in the middle of the Montana wilderness. A couple who traded their expensive Bay Area apartment for a slip at a nearby marina, where they live on a docked sailboat. A family of five who decided to simplify their lives by moving into a school bus, sellin g most of their possessions in the process. Nomad features their stories, and many more. From vanlifers to boondockers, liveaboards to tiny-house dwellers, these freedom seekers have forged a new way of life for themselves - one that values experiences over things, is environmentally conscious, and is often more budget-friendly than their "rooted" lives ever were. The ubiquity of the internet has ushered in a new era of connectivity that makes working from an Airstream beside a roaring river or running a photography business from a mountaintop a reality. It's now possible to do whatever you want from wherever you want and still have a foothold in the world. This book shows you how, with tours of 26 unconventional homes and the people who live in them, plus all the information you need to make your own off-the-grid dream a reality. There are chapters on bathroom and storage - two of the most challenging aspects of this lifestyle - plus a comprehensive guide to finding the right home, assessing the cost of renovation, handy products for small spaces, and indispensable resources (including sources for replacement RV parts, portable power solutions, tiny wood stoves, and much more). ...Show more
$33.00
NZD
Category: House and Home
Sustainable Home is a stylish, inspirational and practical guidebook to maintaining a more environmentally friendly household. Sustainable lifestyle blogger and professional Christine Liu takes you on a tour through the rooms of your home - the living area, kitchen, bedroom and bathroom - offering tips, tricks and 18 step-by-step projects designed to help you lead a more low-impact lifestyle. Whether its by making your own toothpaste, converting to renewable energy sources, reducing your consumption of plastic, growing your own herb garden or upcycling old pieces of furniture, there are numerous ways - both big and small - to make a difference. With environmental issues at the forefront of global politics, the desire to make small changes on an individual level is on the rise; this book will guide anyone hoping to make a difference, but who perhaps don't know where to begin. ...Show more
$20.00
NZD
Category: House and Home | Series: Self-Sufficiency Ser.
In this book you'll discover how to treat non-serious complaints, such as coughs, colds and sore throats, as well as suggestions for easing the strain of more permanent conditions like eczema, arthritis and asthma. Packed with easy-to-follow recipes using herbs, essential oils and ingredients found in y our kitchen, the book will ensure you'll be making your own natural remedies in no time. ...Show more
Evergreen
by Gestalten (Editor)
$120.00
NZD
Category: House and Home
From rooftop gardens to flora-laden balconies, flowers and plants bestow warm grace to unconventional and indoor spaces. Private paradises nestled in the backyards of homes. Rooftops that act as community gardens. Edible patches of beauty hidden within city blocks. Evergreen shows the green aesthetic st atement that allows city dwellers to bring nature back into the every day and quenches urban gardening desires. Living with plants is mutually beneficial. Beyond the exchange of carbon dioxide and oxygen, leaves, flowers, and stems bring a warm and individual charisma to any space. From interior decorations to citywide projects, Evergreen invites both community and individual to nurture their green thumb and create a horticultural paradise. ...Show more
Items per page:
1 - 11 of 11