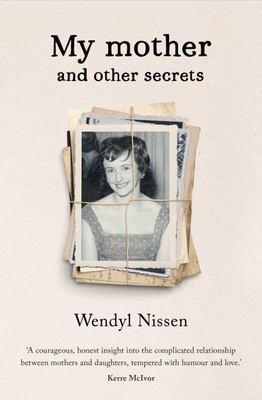 $37.00
NZD
Category: Non-fiction
Uncovering old family secrets leads Wendyl Nissen to a better understanding of her mother.
$60.00
NZD
Category: Non-fiction
Over 100 vegetarian recipes, flavour-packed + gluten-free Spiced pumpkin snacking cake, Pea, mint + halloumi fritters, Mushroom + lentil lasagne, and Roasted strawberry + ginger 'ice cream' are among the beautiful, nourishing, simple-to-make and absolutely delicious recipes celebrated in Emma Galloway's third book from her home kitchen. Everyday food should be quick and easy, using readily available ingredients and simple techniques. Over years working as a chef and as a mother of two, Emma has designed tips and tricks to make cooking simpler through planning ahead and using ingredients that are easy to swap out. Dotted throughout My Darling Lemon Thyme: Every Day, you will find 'anything' recipes to suit your tastes and whatever ingredients you have to hand. All the recipes are vegetarian, flavour-packed and gluten free - recipes you can trust, for every season, every day. 'A book full of generous, vibrant food. As nourishing as it is delicious. I want to cook it all.' - Anna Jones 'Every Day is just the kind of cook book I long for! Full of simple, nourishing food with big flavours that I actually want to make.' - Naomi Devlin, author of River Cottage Gluten Free   ...Show more
$30.00
NZD
Category: Non-fiction | Reading Level: very good
What a century of life experience can teach us about happiness, ambition, courage, love and how to make the most of the lives we've been given. How many people do you know grew up as a poor immigrant in America during the Great Depression, won a scholarship to Harvard Law School, landed on the beaches o f Normandy on D Day, were present at the liberation of concentration camps including Buchenwald, Mauthausen and Flossenburg, held leading Nazis to account at the Nuremberg trials and have fought for an International Criminal Court to hold war criminals to account the world over? Now you know one. Benjamin Ferencz turned 100 in 2020. In this extraordinary book, he shares his remarkable life story and the nine humble, compelling and life-affirming lessons he's learned along the way that we can all harness for ourselves. ...Show more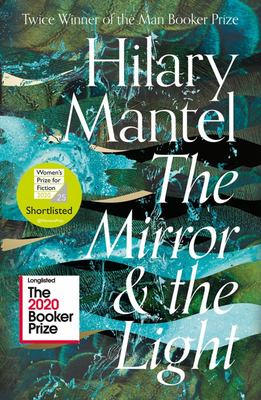 $38.00
NZD
Category: Non-fiction | Series: Wolf Hall Ser.
With The Mirror and the Light, Hilary Mantel brings to a triumphant close the trilogy she began with Wolf Hall and Bring Up the Bodies. She traces the final years of Thomas Cromwell, the boy from nowhere who climbs to the heights of power, offering a defining portrait of predator and prey, of a ferociou s contest between present and past, between royal will and a common man's vision: of a modern nation making itself through conflict, passion and courage.     ...Show more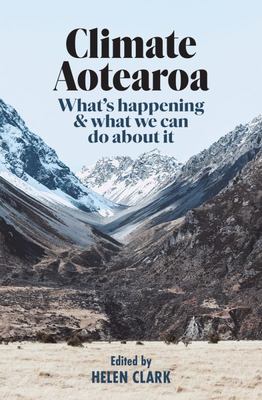 $37.00
NZD
Category: Non-fiction
The science on climate change in Aotearoa New Zealand now and in the future, and what changes we all need to make. Contributions from a range of climate scientists and commentators Rob Bell, Jason Boberg, Adelia Hallett, Sophie Handford, Rhys Jones, Haylee Koroi, Matt McGlone, Jamie Morton, Rod Oram, J im Salinger, Kera Sherwood-O'Regan, Simon Thrush and Andrew Jeffs.Climate Aotearoa outlines the climate situation as it is now, and as it will be in the years to come. It describes the likely impact on the environment and on our day-to-day living situation.It suggests the changes you can make for maximum impact, what we should be asking of our government and what we should be asking of our business community. In doing so, this is a hopeful book - actions can make a difference. ...Show more
$38.00
NZD
Category: Non-fiction
Due April 2021 Two Shakes of a Lamb's Tail is the funny, illuminating diary of a year in the life of a New Zealand farm vet. With a husband and two children, 1200 sheep and 400 cattle, farm dogs and pet lambs, pigs bent on excavation and a goat bent on escape, country life is never dull. From calving cows to constipated dogs, weddings to weaning lambs, daffodils to ducklings to droughts, each season brings new challenges and delights. Sometimes it's exhausting but it's almost always a lot of fun - anyway, it's all part and parcel of the life of a Kiwi mother, farmer's wife and vet. ...Show more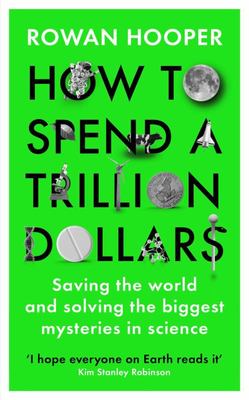 $33.00
NZD
Category: Non-fiction
A compelling thought experiment that will lead to hours of fruitful debate.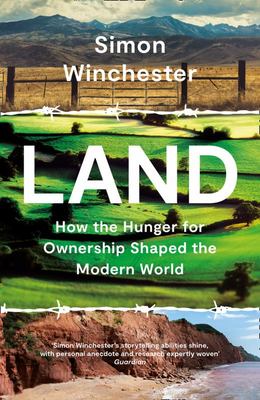 $40.00
NZD
Category: Non-fiction
From the bestselling author Simon Winchester, a human history of land around the world: who mapped it, owned it, stole it, cared for it, fought for it and gave it back. The ownership of land has always been complicated, opaque, and more than a little anarchic when viewed from the outside. In this book, Simon Winchester explores the the stewardship of land, the ways it is delineated and changes hands, the great disputes, and the questions of restoration – particularly in the light of climate change and colonialist reparation. A global study, this is an exquisite exploration of what the ownership of land might really mean – not in dry-as-dust legal terms, but for the people who live on it. ...Show more
$40.00
NZD
Category: Non-fiction
The highly-anticipated portrait of three generations of the Sackler family, by the prize-winning, bestselling author of Say Nothing. The Sackler name adorns the walls of many storied institutions - Harvard; the Metropolitan Museum of Art; Oxford; the Louvre. They are one of the richest families in the world, known for their lavish donations in the arts and the sciences. The source of the family fortune was vague, however, until it emerged that the Sacklers were responsible for making and marketing Oxycontin, a blockbuster painkiller that was a catalyst for the opioid crisis-an international epidemic of drug addiction which has killed nearly half a million people. In this masterpiece of narrative reporting and writing, Patrick Radden Keefe exhaustively documents the jaw-dropping and ferociously compelling reality. Empire of Pain is the story of a dynasty: a parable of 21st century greed. ...Show more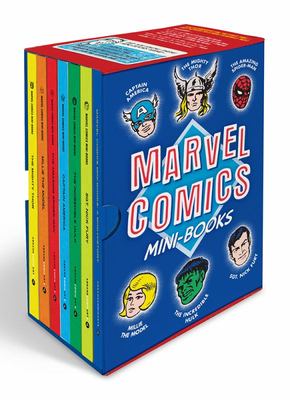 $50.00
NZD
Category: Non-fiction
In 1966, Marvel printed what the Guinness Book of World Records certified as the world's smallest comic books. Smaller than a postage stamp, and sold in gumball machines across the country, these six books told the quirky origin stories of Marvel's most beloved characters at that time: the Amazing Spide r-Man, the Incredible Hulk, the Mighty Thor, Captain America, Sergeant Nick Fury, and Millie the Model.Marvel Comics Mini-Books reproduces facsimile editions of all six books in one affordable box set-along with a seventh book written by Mark Evanier that details the history and creation of these rare, vintage collectables. ...Show more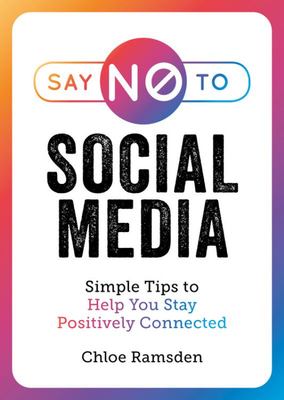 $20.00
NZD
Category: Non-fiction
Are you familiar with FOMO? Do you often fall prey to the mindless scroll? Is the pressure of likes, follows and notifications getting you down?   Although social media is a big part of modern life, using it can often leave us feeling drained, unfocused and unhappy - but it doesn't have to be that way This book has everything you need to put you back in the driving seat. With over 70 practical tips, from switching off, to curating positive feeds, you'll find it easy to take the first steps towards a happier online life.   ...Show more
$50.00
NZD
Category: Non-fiction
At its heart, the modern rustic look celebrates the fabric of a home, from the roof beams to the brickwork. This style revels in earthy colors and rich textures, in natural materials such as wood and stone, and the ruggedly handsome bones of a building. In this book, stylist Emily Henson and writer Joan na Simmons first lead you through the Elements of the Modern Rustic look. Pure Rustic elegantly blends clean lines with muted shades of gray. Bohemian Rustic mixes texture and pattern with lush color, while Pop Rustic teams raw wood with pops of neon and tongue-in-cheek artworks. Retro Rustic, meanwhile, brings a relaxed feel, showcasing beaten-up leather armchairs and brick floors. In Details, textiles, furniture, fabric, and display are explored, while Living Spaces shows how Modern Rustic style translates beautifully to every room in the house, and even works outdoors. ...Show more